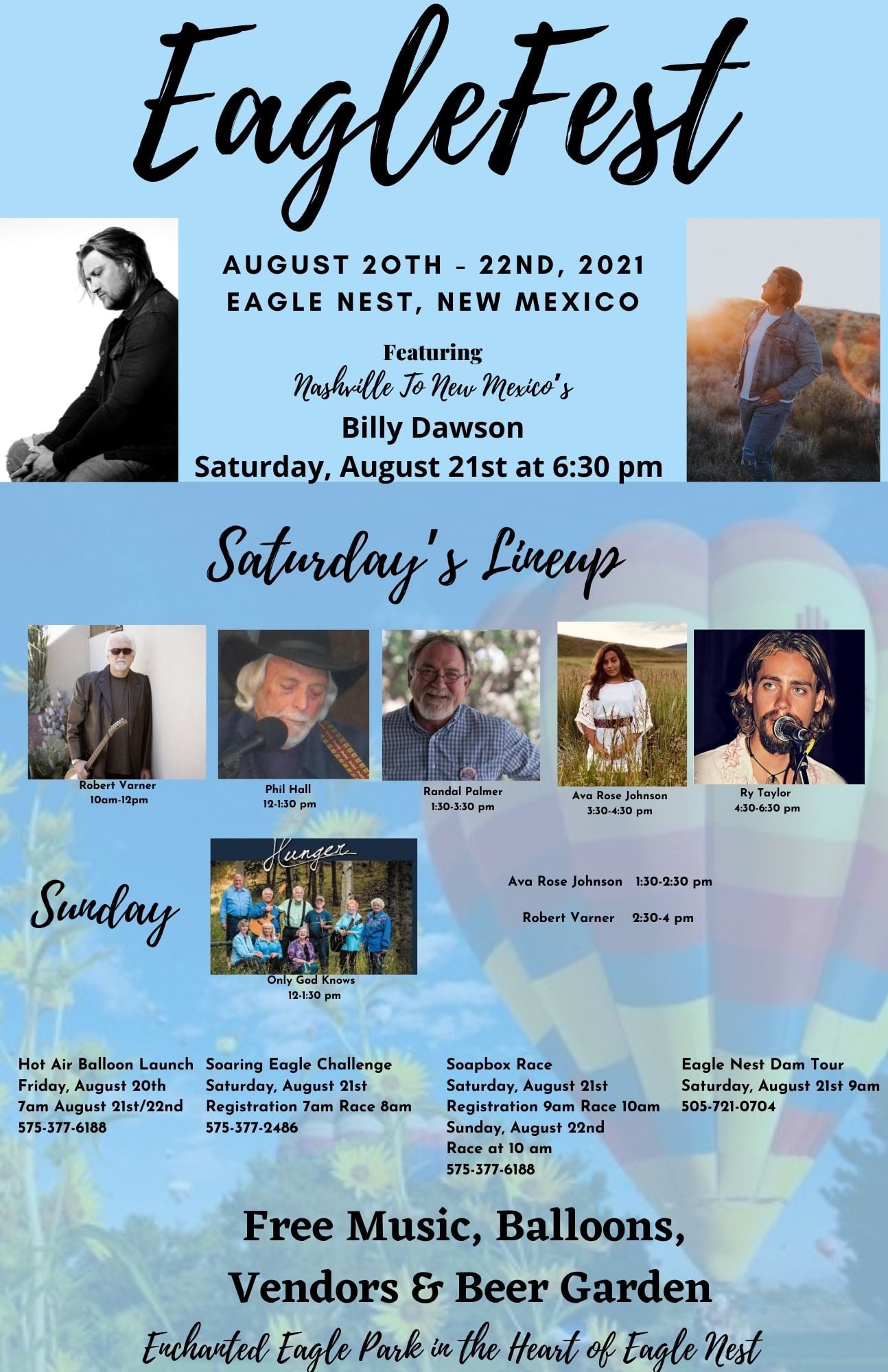 August 20-22, 2021 Enchanted Eagle Park, Eagle Nest, New Mexico
Join Eagle Nest as we celebrate our 4th Annual EagleFest on August 20-22, 2021. Enjoy a weekend of Hot Air Balloons, Music featuring Billy Dawson of Nashville to New Mexico, your favorite vendors and much more.
Hot Air Balloons EagleFest Launch Dinner will be 8/20/2021 - Tickets are limited at 150 Morning Launch on 8/15/2021 and 8/16/2021 approximately 7:00 am - weather permitting Balloon Glow will occur following the music on 8/21/2021 at approximately 7:30 pm.
Free Music A selection of favorite regional artist will be performing on 8/21/2021 from 12 noon until 8:00 and 8/22/2021 from 12 noon until 4 pm
Soaring Eagle 5K Fun Run/Walk Challenge Start your day with the Soaring Eagle Challenge 5K fun Run/Walk while watching the Hot Air Balloons soar above you! Registration 8/21/2021 at 7 am - Race starts at 8 am. Entry fee $20 T-shirts and metals for top finishers in each category is included
Vendors and much more!!!
While you are here, come see us at NEW MEXICO MOUNTAIN PROPERTIES!