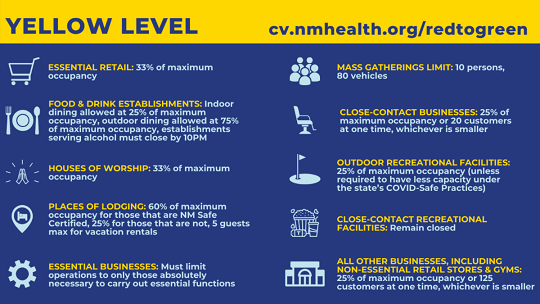 Taos and Colfax county are both in the Yellow, which means, restaurants in Taos, Angel Fire, Red River, Eagle Nest and Questa are open for Indoor dining (limited capacity)! Other great news is that the 14 day mandatory quarantine for out of state guests has been lifted!
So come see us in the enchanted Circle! Where you can now dine at a plethora of dining locations - just in time for Valentines day, and while you are here find what your heart has been looking for in real estate.
Presidents Day weekend gives you that extra day to come see us at New Mexico Mountain Properties and view the amazing properties for sale in the Angel Fire area, such as 10-20 acre parcel lots at Hidden Lake and Taos Pines Ranch, or perhaps an Angel Fire Condo may fit your needs.
You can also visit us at our Taos office and take a look at some of the amazing homes for sale in Taos or the amazing Taos Earthships that are currently on the market! We are following all state guidelines to help keep you and your families safe.
for more information on New Mexico Covid guidelines - visit the official government website at https://cv.nmhealth.org/