Earthships
Click the picture or property title below for an in-depth property description and more pictures or click here to access all MLS Listings.

Good Things Come in Small Packages
-
Sold
2.77
$275,000.00
20 N. Lemuria

Picuris Earthship
-
For Sale
1.76
$550,000.00
17 Earthship Way

Truchas Earthship
-
For Sale
2
$850,000.00
Truchas Earthship

The Phoenix
-
For Sale
2
$1,500,000.00
38 Gorge View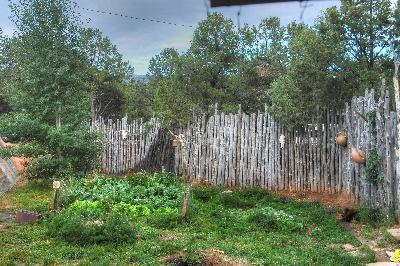 Lama Sanctuary
-
Sold
3.8
$250,000.00
Green Living in the Pines

Earthship and 3 Acres
-
For Sale
3
$408,000.00
137 Earthship Way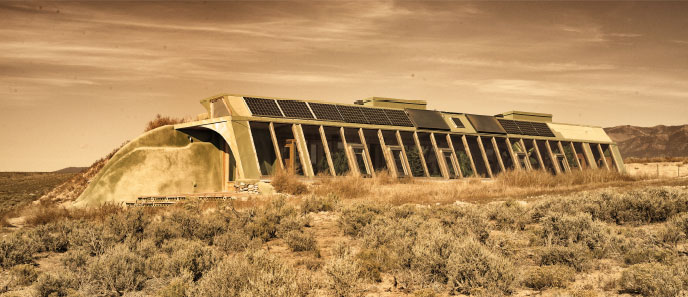 The Euro Earthship
$369,000
MLS #85443
3 bedrooms
2 bathrooms
2200 sq.ft.
1.8 acres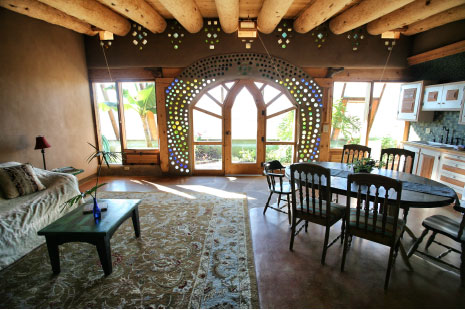 Global Model Earthship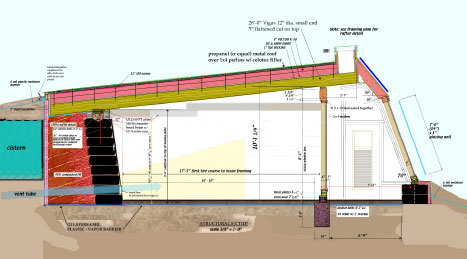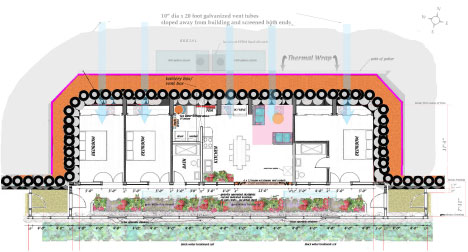 The Global Model Earthship is the most high-performance Earthship design. It is geared towards providing all the amenities of a typical well-built American home. The main difference being that the total annual utility bill is around $100 for a Global Model Earthship.
Global Earthship designs range from Studio size homes to over three bedrooms, two bathrooms. These Earthships achieve superior thermal performance thanks to the double greenhouse design and the underground cooling tubes.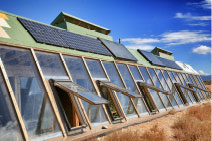 Off-grid, Sustainable Features
1.8 KW of solar panels
(6) Surette 4V batteries
Outback 3.5KW true sine wave inveter
(4) 1700 gallon cisterns, 6400 total water storage capacity 2 solar water collectors
60 gallon solar hot water storage tank
Solar heated roof collection
(5) Ventilation tubes
(2) Convection skylights
(5) Operable Velux windows
Gray water interior planters
Optional gray or fresh water flush toilets
Exterior contained sewage treatment system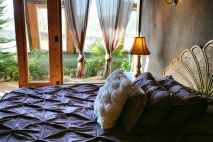 Aesthetic Features
Beautiful Southwestern vigas in main living space
Natural adobe mud plaster throughout
Flagstone entry and hallway through greenhouse
Custom bottle brick work in main living space and master bedroom
Glass tile backsplash above kitchen counter and cabinets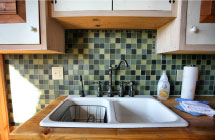 Practical Features
Built-in closets in every bedroom
Washer and dryer hook-up
Propane range
DC solar powered refrigerator
High efficiency lighting throughout
WiFi available from Taos Net
Small fenced yard for pets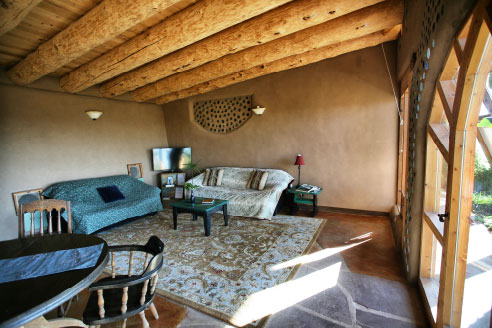 Bedrooom 1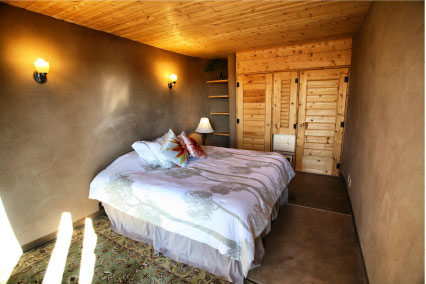 Bedroom 2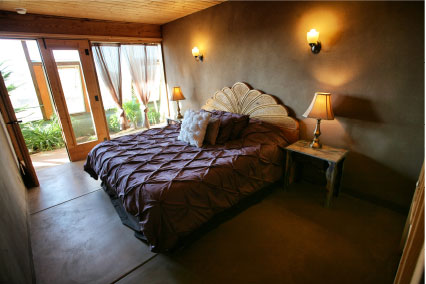 Bathroom 1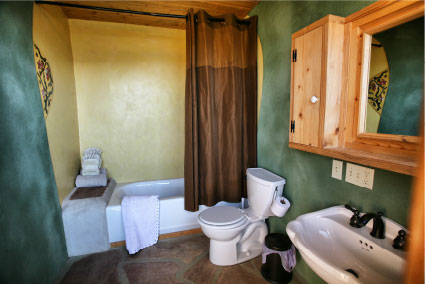 Bathroom 2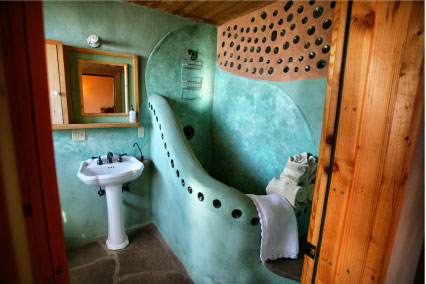 Kitchen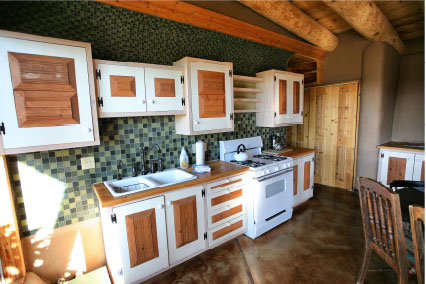 Dining Area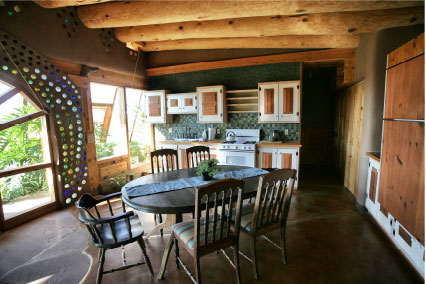 Master Bedroom & Bathroom 2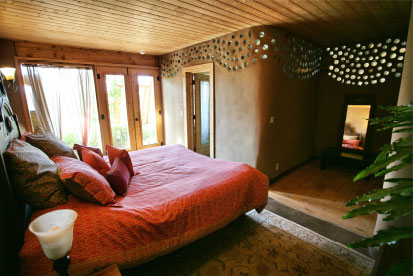 Master Bedroom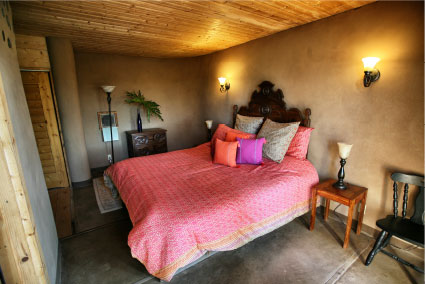 The Greater World Earthship Community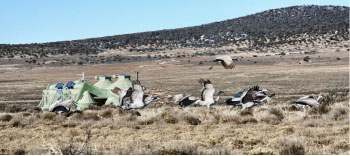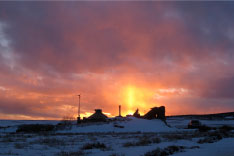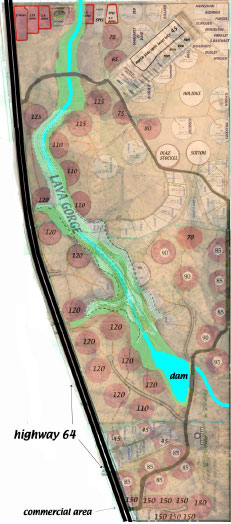 Community Objectives
To reduce the economic and institutional barriers between humans and their habitat.
To reverse the overall negative effect that conventional human housing has on this planet.
To create a less stressful plane of existence for humans in an effort to reduce the stress that they in turn place on the planet and each other.
To interface economics and ecology in a way that immediately and tangibly affects current pressing problems with life on earth.
To provide a direction for those who want to live in peace with each other and their environment.
To empower individuals with the unarguable forces of nature as opposed to incapacitating them with the smothering forces of politics and bureaucracy.
To find and distribute the appropriate soil from which the flower of humanity can blossom.
The Greater World Earthship Community is the world's largest off-grid, legal subdivision. The community sits on 630 acres just 15 minutes northwest of Taos, New Mexico.
The community is platted for 130 homes. Community members own their land, fee simple. There are approximately 60 homes in the community at the present time. Members own lots which vary in size from .75 acres to 3 acres.
The community is exclusively Earthship homes. There is a Board of Directors who enforce the Land User's Code.
Annual dues for the community are currently $150 for road maintenance and the community improvement fund. Property taxes are assessed by Taos County.
For more information on The Greater World Earthship Community please visit: http://earthship.com/community.