It's a great time to buy Taos real estate or property in Angel Fire, New Mexico!
Whether you are looking for Taos Land or Acreage in Angel Fire to build your dream, or a Taos Home or Home in Angel Fire to fit that dream, our team of agents know Taos Real Estate and Real Estate in Angel Fire, NM better than anyone - allow us to assist you. We specialize in the most spectacular Land, Ranches and Homes in Northern New Mexico.
New Mexico Mountain Properties is a member of the Taos Multiple Listing Service, so if you don't find the Taos Property or Property in Angel Fire that you are looking for on our site, you can access listings throughout The Enchanted Circle via the Taos MLS for all Taos Real Estate and Angel Fire Real Estate listings. Thank you for visiting us. We are dedicated to making your dream a reality.
Allow New Mexico Mountain Properties to assist you in finding that perfect piece of property. We bring you the best in real estate throughout the Enchanted Circle.
Featured Home
This territorial style style 4,532+/- SF compound sits on 2.8 acres surrounded by lovely pastures. As one enters the largest 3 bedroom, 3 bath unit , the numerous visual characteristics become apparent in the materials utilized for the exterior design components which are integrated into the interior, as in the use of corrugated roofing material on the kitchen ceiling. The house speaks of traditional Taos building techniques recognized in the straw mixed into the hand troweled finish plaster on the walls, juxtaposed with the willow kitchen cabinets traditional to Taos structures of the past. With the sleek granite countertops, the ambiance of the environment is perceived as being modern with the flair of history. This unit features unique architectural details. The unique ceiling configuration of the primary bedroom give prominence to large half round windows, increasing the visual distinction of its architectural setting. The jacuzzi tub in the primary bathroom has expansive views. Skylights in the other two bedrooms bring in light and vent air. Within this pastoral compound are two other rental units.
The east 860 SF unit offers a large living space with a wood burning fireplace, kitchenette and 1 bedroom , 1 bath.
The west unit is a studio with a large common living room/bedroom, 1 bath and a kitchen with W/D hookup.
Each unit has its own entrance and private patio. Enjoy the peaceful surroundings from swing under the 40 foot portal off the main unit. There is also the advantage of water rights and horses are welcome!
More details
»
Contact us today!
»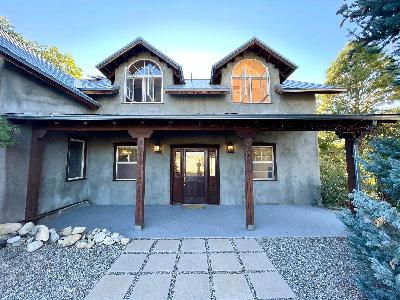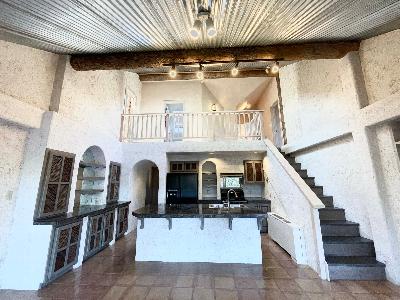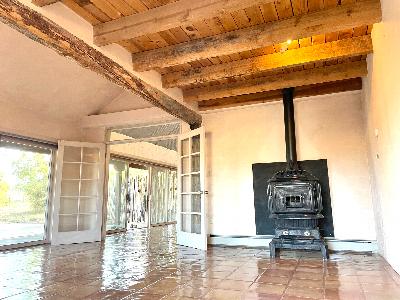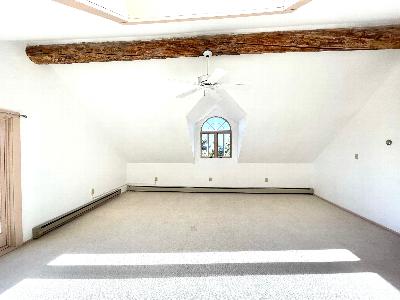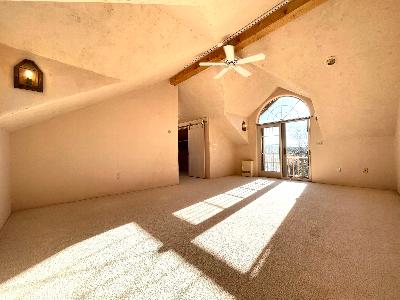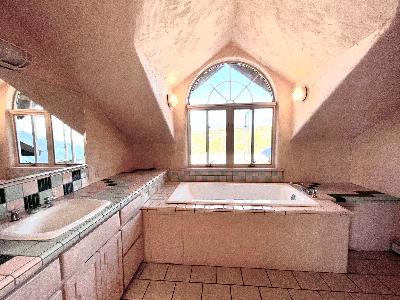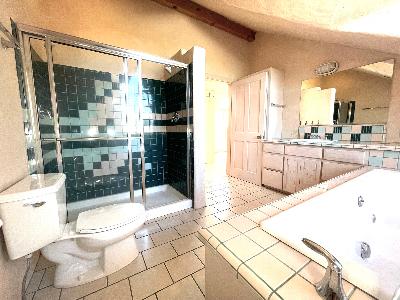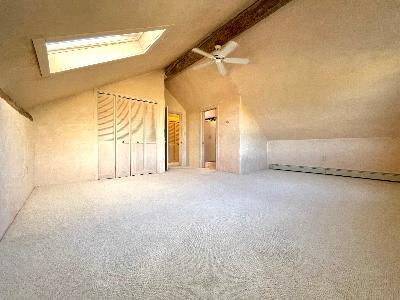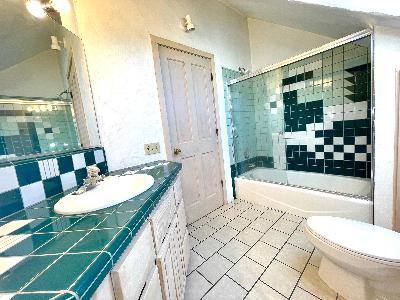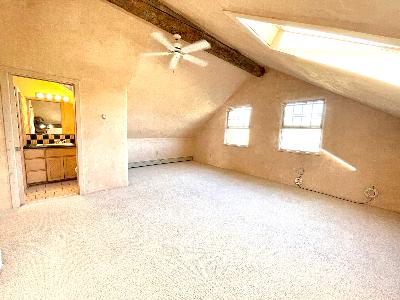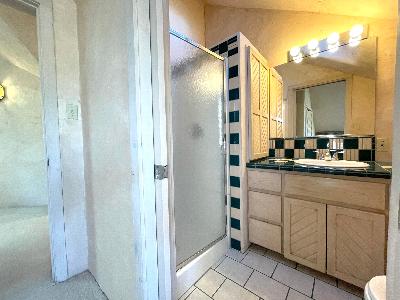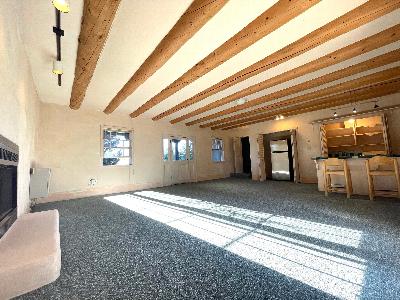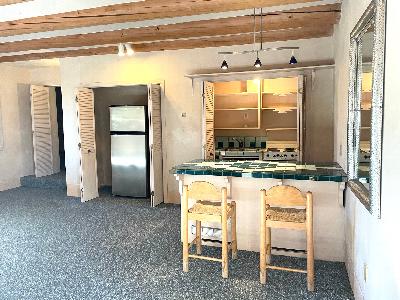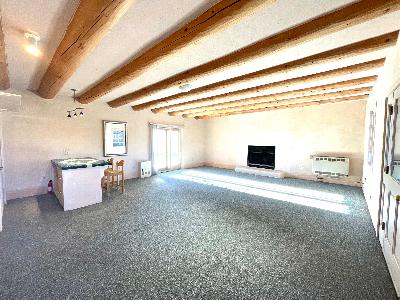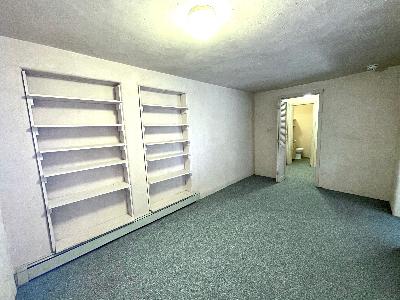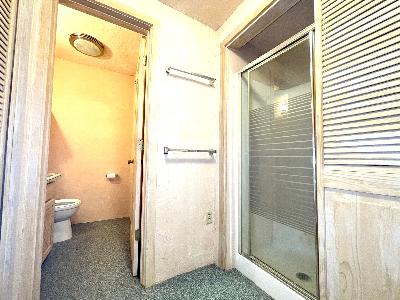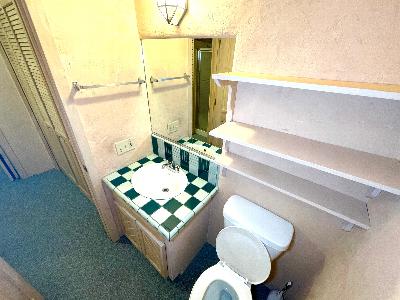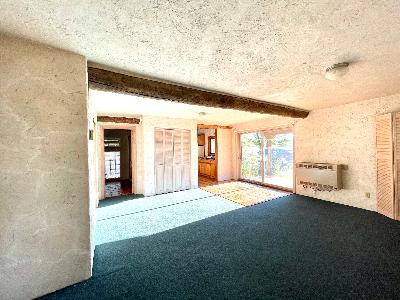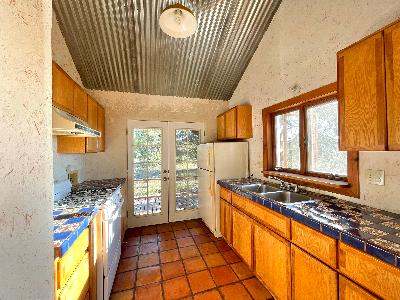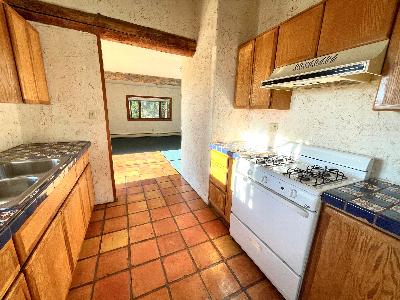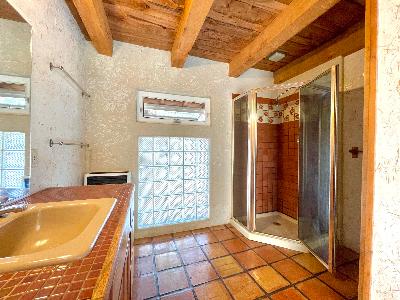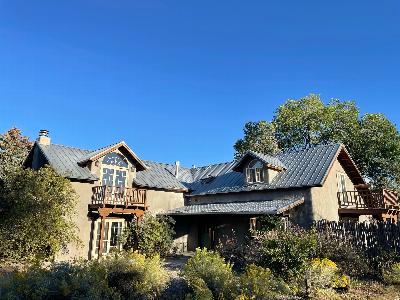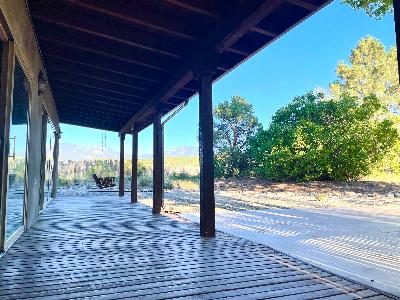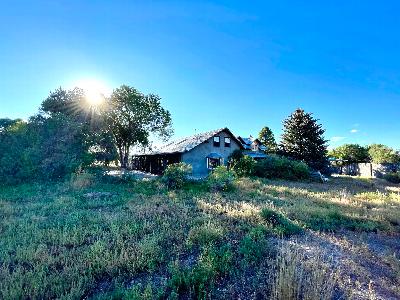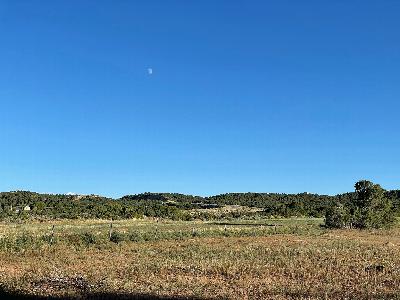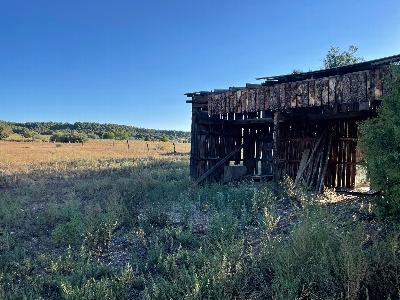 Find Taos, NM Real Estate and Real Estate in Angel Fire FAST!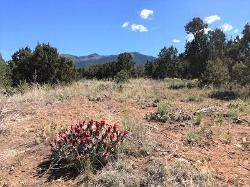 LAND -
17 Mesa Lane
Looking for a special home in Taos or a bit of Taos land to call your own? Search no further, New Mexico Mountain Properties can help you locate that perfect piece of Taos property. Located on a high desert in Northern New Mexico in the foothills of the Sangre de Cristo Mountains, Taos is the
Soul of the Southwest
. With its cultural diversity of Pueblo Indians, Spanish and Anglo cultures and its rich artistic sensibility from ancient to contemporary, Taos offers a spectacular environment to call home in the Land of Enchantment. There could be no better time to purchase Taos Real Estate.
View Taos Properties
»
This property offers peaceful, secluded mountain living, only minutes from civilizations pleasures. Situated atop a massive plateau, Hidden Lake, is located 10 miles south of Angel Fire and 32 miles east of historic Taos, New Mexico. The combination of seclusion, large parcel size, and breathtaking views, plus affordable pricing make Hidden Lake a dream come true. Lakefront parcels are available, yet all Hidden Lake owners have access to this 47 acre spring-fed alpine lake stocked with trophy trout.
Click Here For a Video Introduction
-
Realty Times Web Site
View Hidden Lake Properties
»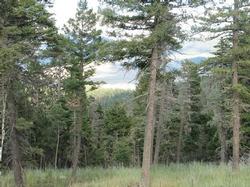 LAND -
Lot 11
Taos Pines Ranch is 1200 acres of the most beautiful alpine settings in the entire Southwest. A mountain paradise of pristine pines, aspen groves and mountain meadows with abundant Elk, Deer, and other wildlife. Located in the Northeastern New Mexico just 19 miles east of Taos and overlooking the scenic Moreno Valley, Taos Pines Ranch is only 3 miles from the charming community of Angel Fire. Taos Pines Ranch borders Cason National Forest, which offers 1 million acres of outdoor recreation.
View Taos Pines Ranch Properties
»
Dimond Mortgage combines mortgage expertise with our understanding and appreciation of our New Mexican community to help guide you in securing the best possible financing for your home. Vanessa and Ted Dimond have both been securing home loans in New Mexico for clients for over 20 years.