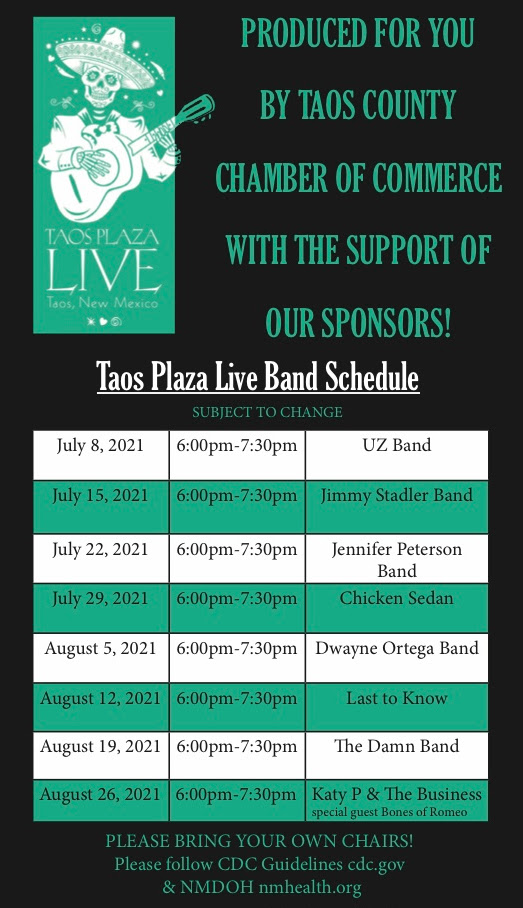 Please join us on Historic Taos Plaza THIS Thursday and every Thursday through August 16!
A few things to know before you go!
Taos Plaza North will be the only road open to traffic.
Please use the additional space to socially distance yourself from others.
Please stay off the Gazebo and Gazebo stairs to allow the band to have additional space.
Please bring your own chairs, blankets, picnics and Dancing Shoes!
And while you are in town You can visit us at our Taos office and
take a look at some of the amazing homes for sale in Taos or the
amazing Taos Earthships that are currently on the market! Also take look at some Taos Land and Taos Condos!