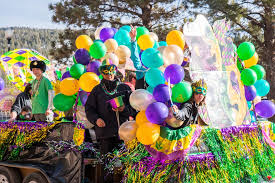 Celebrate Mardi Gras at Angel Fire Resort with live music, colorful beads, and great food. Eat, drink, catch some beads, enjoy our Mardi Gras Day parade and more! Find more information by clicking on the link below for Angel Fire events!
https://www.angelfireresort.com/event/mardi-gras-celebration-2/
In Red River, you can also find lots to do this weekend with a parade, kids activities, fireworks and costumes. Find more information in the link below:
https://www.taosnews.com/stories/high-octane-high-altitude-mardi-gras,55287?
In between all the Mardi Gras fun, be sure and check with New Mexico Mountain Properties in Angel Fire and Taos to see Angel Fire condos for sale, Land for sale in Angel Fire or beautifully furnished homes for sale in Angel Fire ready to move in! Let us help you with all your real estate needs. Call 575-377-2626 or 575-758-5852 for Paula. We look forward to serving you in Angel Fire as well as in Taos. We specialize in Taos condos for sale, land for sale in Taos to build the home of your dreams or even commercial property in Taos to begin a new adventure as a Taos local. Come experience all the best that New Mexico has to offer!