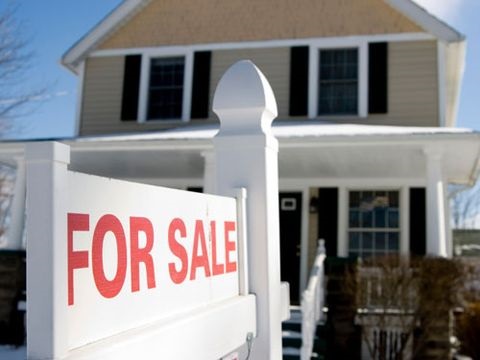 While major projects like new roofing and refinished floors earn the highest ROI, there are easier tricks to get listings looking snazzy without spending much time or money. Check these out.
1. Instead of replacing outdated furnishings, consider paring down decorative distractions to show off the natural attributes of a well-structured space.
2. Focus on flourishes in common, small hardware such as doorknobs and handles on kitchen cabinetry.
3. If there are significant property defects, play up the home's backstory to redirect attention to a positive talking point
Despite the thought and preparation that goes into listing a home, the two biggest hurdles to the sale are property photos, which should motivate buyers to request an in-person tour, and the showing, which needs to justify the photos, says Kenny Dahill, CEO and co-founder of Burbz Co., an à la carte property manager platform. Your sellers could do expensive home improvements like a kitchen renovation or a room addition. But how can they complete a project of similar impact without spending thousands? And after the work is done, how do you promote your listing's new look?
The National Association of REALTORS®' Remodeling Impact report shows the following are the projects with the highest ROI:
• New roofing: 107%
• New hardwood floors: 106%
• Refinished hardwood floors: 100%
But there are even easier tricks to get houses looking snazzy without spending too much time or money.
Focus on Spaces and Fixtures
Sometimes less is more, says Tamika Todd, a Bermuda-based broker with Platinum Realty.
If your listing has other apparent physical issues that can't be staged and must be disclosed, amplify the story behind the property to redirect buyers' attention, Todd suggests. Talk about the family whose children climbed the trees in the backyard, who witnessed a surprise proposal while hosting a family dinner by candlelight, or who welcomed aging parents to join the household. Ideally, you'll capture these stories on video from the people who lived them and share with potential buyers ahead of their visit to the home, Todd says. "You will find that the people who view the property in person start to feel the story come alive and envision themselves in the space with their own dreams." One small, more tangible fix Todd often makes is replacing doorknobs, which are often overlooked. But when chosen correctly, they can attract the eye of a buyer
Swapping out light fixtures and other hardware, such as cabinet handles, is the first step The replacement fixtures and hardware you choose depends on trends in your market.
If the floors need work, Wright selects an easy-to-install flooring option. His favorite is luxury vinyl plank. the floor is replaced, Wright makes sure to add "brand-new flooring" to the listing description.
Upgrades and No-Nos
Christina McCaffrey, CRS, broker-owner of Triangle Trusted Realty in Willow Springs, N.C., suggests a surprising property upgrade to her clients: She encourages adding a fence. "It's a major expense, even if you're doing the work yourself, but it will be a great asset when you go to sell," she says. "Homes that have fenced yards tend to sell quickly, and the look is appealing because it makes the yard look bigger."
In the kitchen, painting the cabinets can do wonders. And if you have older appliances,
The first thing buyers see when viewing a listing is the outside of the home, so curb appeal is a big deal. You don't need to hire a landscaper to make your listing's outdoor areas shine; small things, such as refreshing mulch, planting seasonal flowers, keeping on top of lawn maintenance, and adding a new doormat, can make an excellent first impression, Mello says