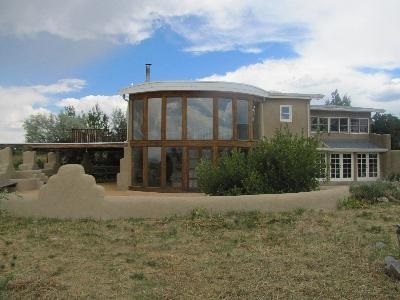 Whether you are looking to purchase first time home, or maybe it has been awhile since you have owned, it's good to do some research and take all the necessary steps to lock in the home of your dreams!
A mortgage payment is normally paid on a monthly basis. It includes a portion of your principal (the total amount of money borrowed) and interest (the price that you pay to borrow money from your lender), and often property taxes, homeowner's insurance, and private mortgage insurance.
1. Get your credit score where it needs to be. Check your credit report to make sure all the information it contains is accurate. If not, contact the credit bureau to correct it. If the information is accurate, find out your credit score.
You can get your score from the credit bureaus- your score will be between 300 and 850, and the higher, the better. Your credit score needs to be at least 620 for a conventional loan and could be as low as 500 for an FHA loan. If your score is lower, you may need a larger down payment or just take some time to clean up your credit while you save.
2. Check your debt-to-income ratio (DTI). Mortgage lenders want to know how much debt you have compared to your income. It's called your debt-to-income (DTI) ratio, and the better it is, the better mortgage you'll get. There are several tools you can use to find your DTI such as Trulia's DTI calculator.
3. Think about your down payment. An ideal down payment in the eyes of a lender is 20% of the home's purchase price. By putting down 20%, you don't have to pay private mortgage insurance (PMI), which is usually between 0.5% and 1% of the loan. This makes your case look better to a lender, but depending on the price of the home, 20% could be out of reach. In fact, most first-time home buyers put down less than 10%. FHA loans allow down payments as low as 3.5%. And some Veterans Affairs (VA) mortgages allow for no down payment.
4. Pick the right type of mortgage. You have a choice of several types of mortgage. One is a conventional (or a regular) loan. Of those, you can choose between a fixed-rate loan and an adjustable-rate loan. There are also government-insured loans, such as a Federal Housing Administration (FHA) loan or a Veterans Affairs (VA) loan. Each varies in terms of interest rates, down payment requirements, and other factors.
5. Get pre-qualified for a mortgage. Getting pre-qualified is an informal process where you just answer the lender's questions, such as how much you make and what you owe. Based on the information you provide the lender, they'll let you know whether you'll qualify for a mortgage and for what amount.
6. Get pre-approved for a mortgage. When you are serious about buying a home, you'll want to be pre-approved for a mortgage, which is a more involved process than pre-qualification. You'll submit paperwork that will verify your employment and income, as well as a number of other documents that detail your financial life. You can find a list of common documents you'll need in our guide on mortgage pre-approval. If you get pre-approved, you can let sellers know. They'll then consider you a serious buyer.
7. Pick a mortgage lender and apply. After you've found the home you want and have your offer approved, it's time to get official by applying for your mortgage loan. You don't have to apply to one of the mortgage lender?s that gave you pre-approval, but if you're happy with one of them, apply with that lender. If you want to keep shopping, go for it. Even a small difference in the interest rate can save you thousands of dollars over the lifetime of your loan. There will be lots of paperwork to gather and turn in for your loan. Get as prepared as you can to avoid delays.
8. Close on your home. If your loan application is approved, the next step is closing on your home. The mortgage becomes official on the day you close. To be ready on the big day, you'll need a pen and the funds for your closing costs and down payment, typically in the form of a cashier's check. Closing costs will be 2% to 5% of the total cost of the home, and you'll find out the exact amount on your Closing Disclosure at least three days before you close. There will be lots of paper signing, but there shouldn't be any surprises at this point. Sign your name, get your keys, and find out when and to whom you should make your first month's mortgage payment.
Call New Mexico Mountain Property for all your real estate needs! Whether you are looking to buy a Taos home for sale or a Condo in Taos, call 575-758-5852 for Paula or call 575-377-2626 for Homes for sale in Angel Fire or an Angel Fire condo for sale. Let our expert brokers help you find the home of your dreams! We look forward to serving you!