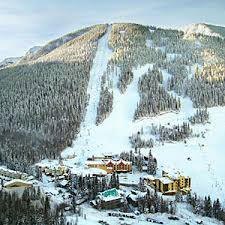 You've endured the long road to purchasing your new home and the end is finally in sight! Closing day is close at hand, but hopefully you did some preparation for your closing costs ahead of time.
Truthfully, the best time to study closing costs is when you are shopping for a lender and comparing interest rates. Using a closing-cost calculator can also help you determine what your costs might be, and then you can decide if you are going to pay them up front or finance them into your mortgage. What are closing costs?
Closing costs are lender and third-party fees paid at the closing of a real estate transaction that can be financed or paid up front. They range from 2%-5% of the purchase price of a home.
Recurring Costs: Ongoing expenses you will continue to pay as a homeowner and are placed in your escrow account, which can also be viewed as a forced savings account for upcoming home expenses you will be facing. These can vary, but most commonly include: -property taxes -homeowners insurance -prepaid loan interest -title insurance
Nonrecurring Costs: Fees paid to your lender and other professionals involved in the transaction: -home inspection fees -discount points you're paying upfront -an origination fee, charged by the lender to process loan -document prep fee, which covers the cost of preparing your loan file for processing -appraisal fee, which covers the cost of a professional estimating the market value of the property -survey fee for verifying property lines -underwriting fee for the cost of evaluating and verifying your loan application -credit report fee for pulling your credit scores -title search and recording fees -wire transfer fee for wiring funds from the lender to your escrow account.
It is very important to do your homework ahead of time so there are no surprises on closing day and you can walk away with your keys in hand, ready to begin your adventure in the home of your dreams!
If you are looking for real estate for sale in Taos, either a home in town, a condo near the Taos Ski Valley or land to build the adobe home you have dreamed of, call the expert brokers at New Mexico Mountain Properties in Taos. Call 575-758-5852 or stop by our office at 502 Camino Cortez. We look forward to serving you! We offer you the Best in Taos Real Estate. If you are looking for the beauty of an alpine setting, real estate in Angel Fire may just be the ticket. Whether you are searching for a townhome or condo within walking distance of the Angel Fire Resort, a home with a view of the beautiful mountains that surround Angel Fire or acres of land to purchase and build a family home you can use for generations, we are here to help! Our brokers know this area best and can help you narrow down your options to perfectly fit your lifestyle and your needs. Call our offices in Angel Fire at 575-377-2626 and let our brokers guide you through this process and take care of all the details. Come see us at 27585 HWY 64 in Angel Fire at the log cabin with the Native American tipi out front.