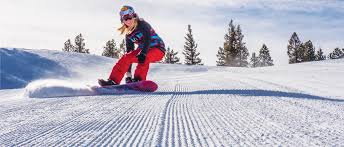 Now is the time to get away and enjoy the beautiful surroundings of Angel Fire- grab your skis and hit the slopes, enjoy the view from a condo in the Angel Fire Resort or sit by the fire in a cabin with a good book. However you choose to enjoy it, your trip can be enhanced with events for fun or to support a great cause!
From wine tasting festivals, concerts and parades to Military Winter Fest honoring our country's finest heroes, come join in the action!
While you are here, be sure and stop by and see one of our expert brokers at New Mexico Mountain Properties at the blinking light with the Native American tipi. We can help you find an Angel Fire Condo for sale or a home for sale in Angel Fire.
There are so many options to help you choose a property that will be perfect for those weekend getaways with family and friends. Call our Angel Fire office @ 575-377-2626 or in Taos call 575-758-5852. We look forward to serving you!
Upcoming Events in Angel Fire, NM February 16th is a Sweetheart Wine Tasting Festival hosted by our local Rotary Club that raises money for local high school scholarships. https://www.angelfireresort.com/event/sweetheart-wine-tasting-festival/ Also coming up February 21st -24th is our annual Military Winterfest: The 5th Annual Military Winterfest showcases four days of snow-filled fun, live entertainment, savory food, and exclusive military discounts. Hosted and organized by the National Veterans Wellness & Healing Center Angel Fire, this will be a winter celebration of our military, both active & veterans. Skiing, Snowboarding, sleigh rides, tubing, family, and off-hill activities. For more information go to https://www.angelfireresort.com/event/5th-annual-military-winterfest/2019-02-21/ For more information check out https://www.angelfireresort.com/events/