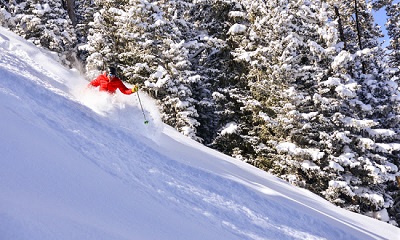 Taos Ski Valley Received 6 inches fresh snow last night. Angel Fire boasts of 5 inches and 3" new snow has fallen on Red River. What's a person to do? Wax up your board or skis and head on out for some fresh powder. With so much happening in and around the Enchanted Circle don't you want to be a part of it all. So when looking to buy the Best in Taos or Angel Fire Real Estate check with the ladies at New Mexico Mountain Properties.
Are you looking for the perfect home in Angel Fire or Taos,maybe a condo in Taos, close to the plaza or a home or condo close to the slopes in Angel Fire we are the ladies to call on. Do you want to lessen your imprint on the world buy an Earthship designed for green living. Maybe you want the perfect Taos get away to fuel your artistic side call us at (575) 758-5852.
Perhaps you are wanting to build your dream home we have lots and larger parcels to choose from in Taos and Angel Fire. Does lakeside living appeal to you? We have many lakeside lots available in Angel Fire's private community of Hidden Lake.Do you prefer views of the Angel Fire Resort Ski Slope, check out the lots for sale in Taos Pines Ranch.If buying or selling Angel Fire property call us at (575) 377-2626.
We are dedicated to bringing you the Best in Real Estate in the Enchanted Circle. To speak directly to a broker call Paula at (575) 770-3306. We are here to welcome you to our growing community. Cool Fresh Mountain Air Is Waiting Just For You!!!
Information obtained from Angel Fire Resort, Red River Ski and Taos Ski Valley