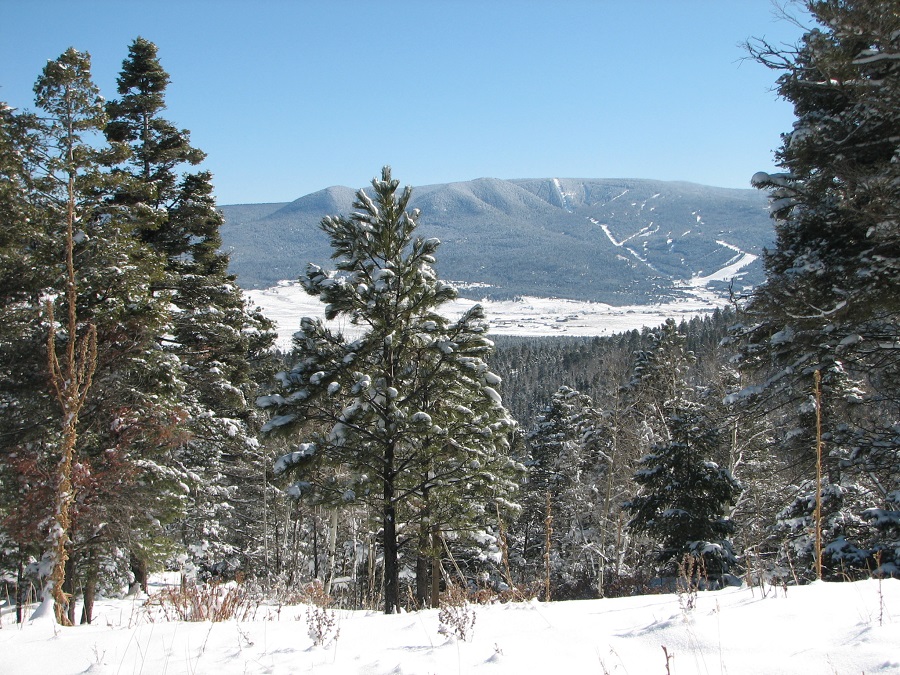 Mother Nature is at it again. It snowed, again, this morning in Angel Fire. With a total of 9 inches of fresh powder in the last 48 hours, 3 in the last 24, the mountain conditions are fantastic.
The National Weather Service has even more snow in the forecast for Angel Fire starting Wednesday and continuing into this weekend.
So grab your gear and head to the mountains. Life just gets better and better.
So join in on our fun and buy a home, condo or build your dream home in Angel Fire. Don't you want to buy property and live in Angel Fire? With amazing homes for sale in Angel Fire you are sure to find that perfect destination property that puts you close to the slopes?
When it comes to buying and selling a vacation home or condo in Angel Fire, use a local real estate agent like New Mexico Mountain Properties. We are dedicated to bringing you the Best of Real Estate in the Enchanted Circle.
So when looking for the best Angel Fire Real Estate let us help you find your dream home. Land for sale in Angel Fire might be what you are looking for to build your perfect vacation home. Perhaps you desire to sell your Angel Fire property whether it be lot, land, home or condo we are the Angel Fire Real Estate company to call. Whatever you fancy, we are here to assist, our knowledgeable agents go that extra mile to find exactly what you require. Call us at 575-377-2626 in Angel Fire or to speak directly to a broker call Paula at 575-770-3306. We are here to welcome you to our growing community.... The mountains are calling!!!!
The fun starts today and lasts on through..... you know...till Mardi Gras. Where do we start.....
Information obtained from Angel Fire Resort