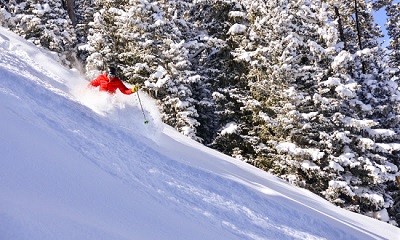 With 16"of fresh powder in the last week. Time is now to go ski at TSV !!!
Exciting news from Taos Ski Valley..."It's been a fantastic season! So much so, that we have decided we are going to extend the season and remain open Tuesday, April 4th through Sunday, April 9th. "
So when thinking of buying Real Estate in Taos turn to the Ladies at New Mexico Mountain Property. Are you ready to buy a home or condo in Taos or Taos Ski Valley? Maybe one that puts you close to the slopes we are here to assist you with your all of your Real Estate needs in Taos. Perhaps you want to live in an Earthsip we have many in Taos to choose from. Are you looking to build your Taos dream home? We have many lots or larger parcels to choose from in Taos. If you cannot locate the house, condo or land you desire, on our website, you can access the Taos MLS from our website. We are dedicated to bringing you the best in Real Estate throughout the Enchanted Circle. For your Real Estate needs in Taos whether you are looking to buy or sell call us at (575) 758- 5852. Our warm and inviting staff of knowledgeable agents go that extra mile to find exactly what you desire. To speak directly to a broker call Paula at 575-770-3306. We are here to welcome you to our growing community.
Information obtained from Taos News and TSV