Living Off-The-Grid - For Sale
Acreage: 43
Price: $298,700.00
Guadulapita
Living Off-the-Grid.....The Future is here! REDUCED AND WHAT A DEAL!
Live Off-the-Grid and perched on top of the mountain at 8500 feet elevation in this "AirLock Log Homes" 1500 SF cathedral style cabin offering 3 bedrooms, 2 bathrooms located across from Coyote Creek State Park in Mora County, NM.
A radio phone provides communication with the outside world and can also provide DSL! A 10'X10' "power house" contains batteries and all electrical for the off-the-grid 2.5 kilowatt electrical system . A back-up generator provides supplemental electricity if required.
There is also a detached 2-car garage. A 2-wheel drive vehicle is adequate for most of the year, but for winter, a 4-wheel drive is recommended. The rustic feel of the home is enhanced by wood trim, large vigas and wood floors throughout the upstairs and in the bedroom . There is plenty of storage in the kitchen and walk-in closets in both bedrooms. Large windows facing south bring in plenty of heat in the winter and the large overhang roof provides shade in the summer keeping the home cool. The house is extremely well insulated with 10 inches of insulation in the roof. The 8-10" think rock floor offers huge thermal mass that aids in providing warmth in the winter and keeps the home cool in the summer.
The appliances run on propane. A highly efficient flash water heater only lights when hot water is required.
If you are looking to get away from it all on 43 acres of awesome natural beauty, this may be your dream come true!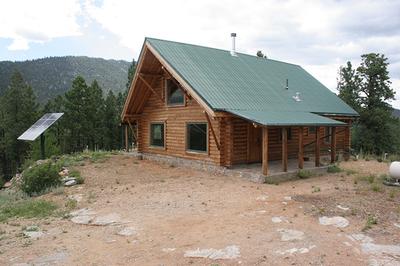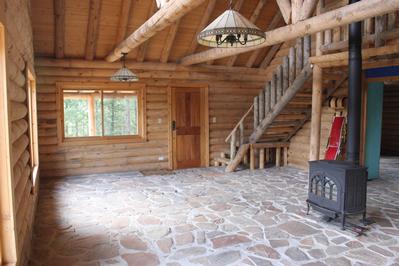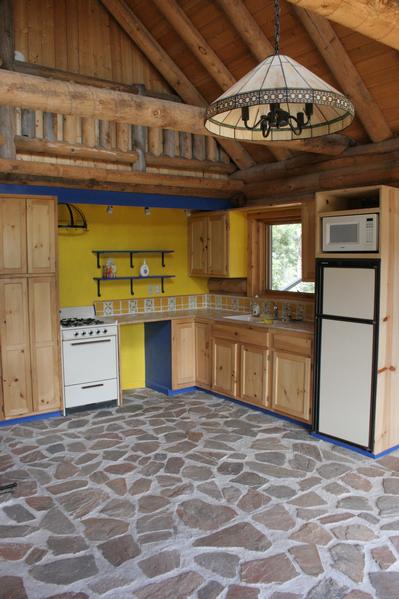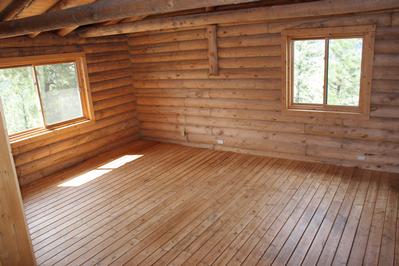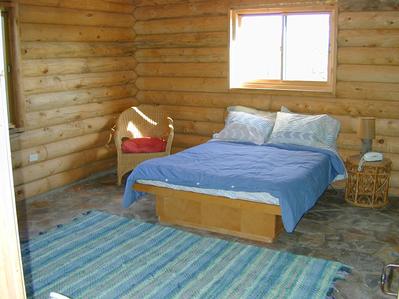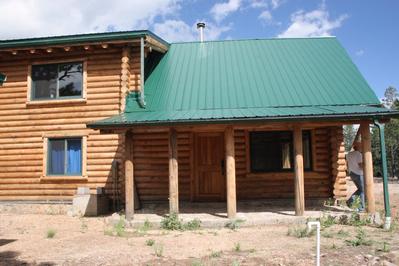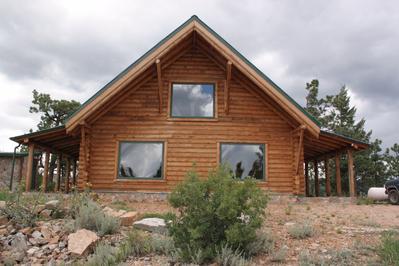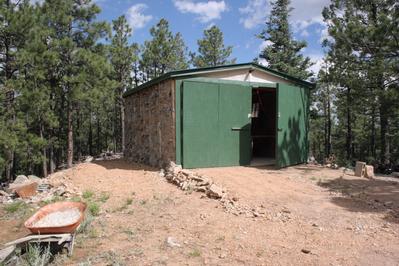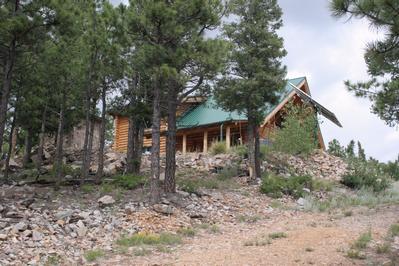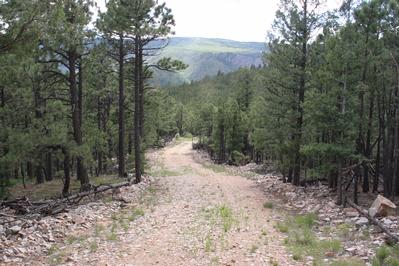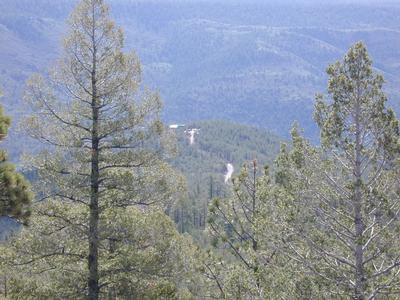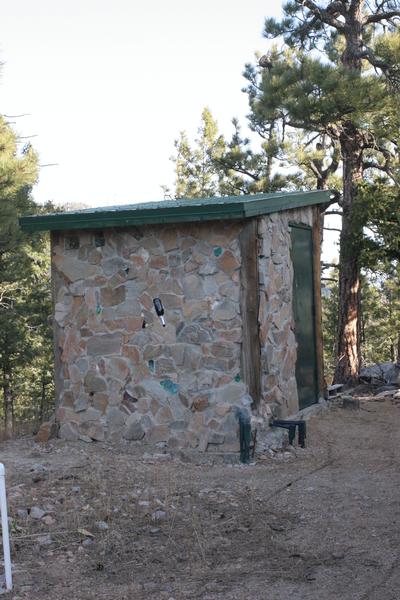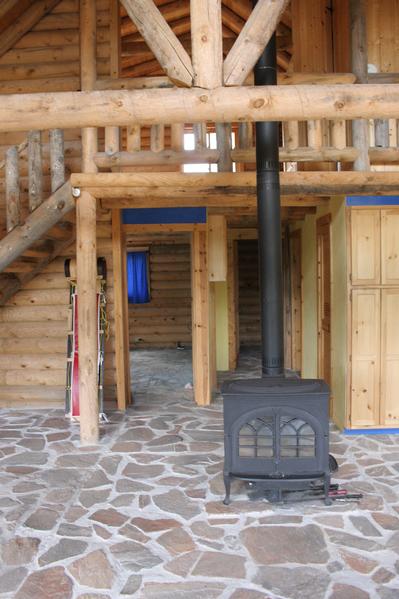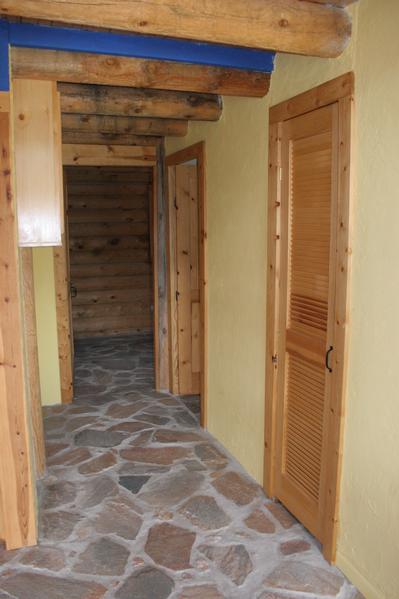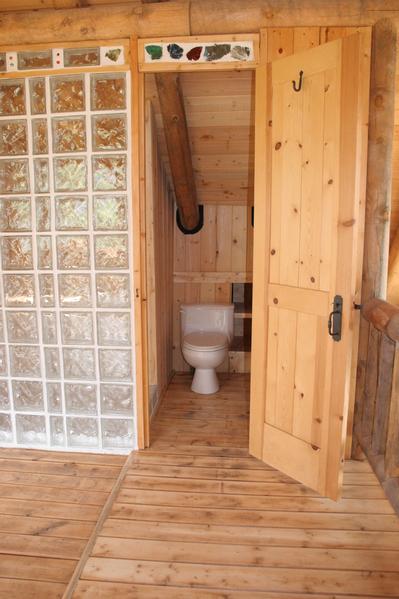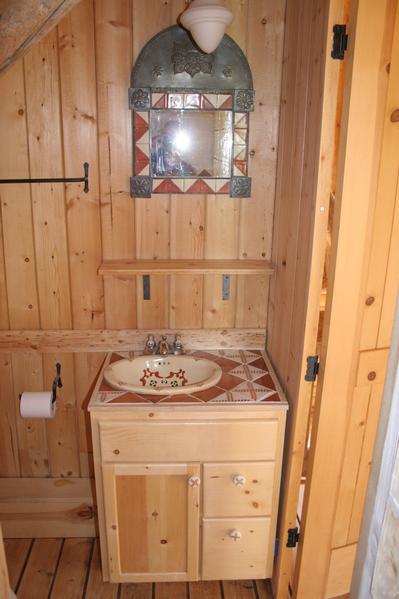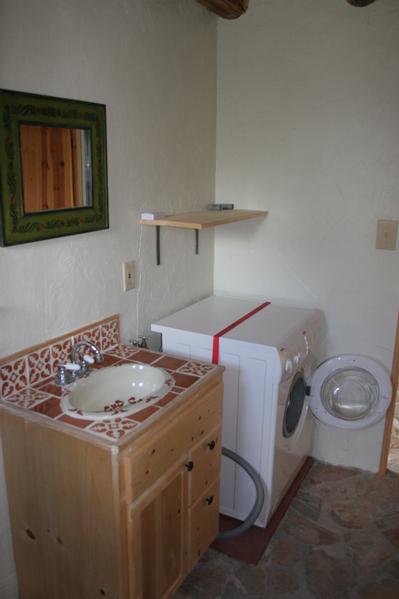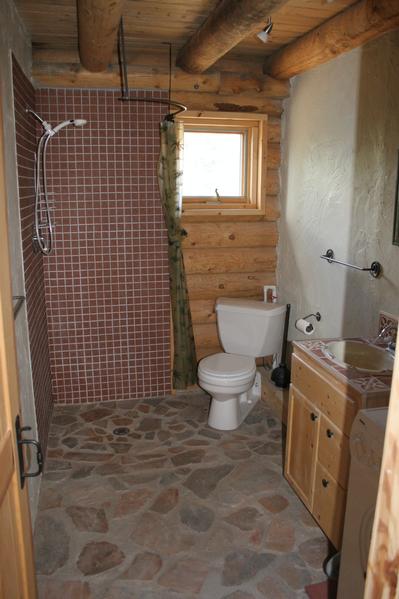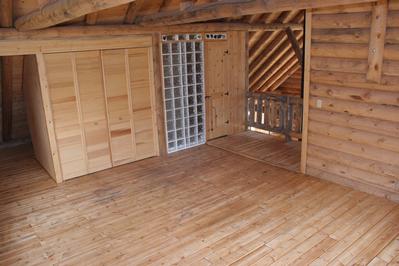 «
Back to Angel Fire Resort